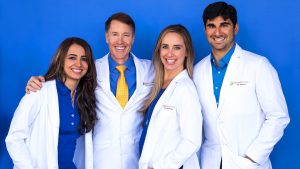 Thanks so much for the great turnout at our 20 year grand opening event!
The voters spoke and chose their favorite shake. The competition was stiff. Third place was Blueberry Crumble, Second place was Pumpkin Spice, I'm proud to say that the doctors' team came in first.
The real winner is you because we made a recipe book with all the winning recipes and many more. Please enjoy them in great health. To get the recipe book, click here to download yours now.