Oats among the richest sources of several nutrients essential for healthy hair.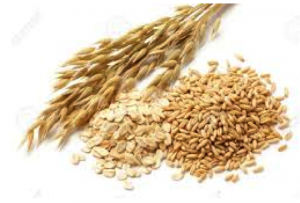 Biotin
Zinc
Manganese
Copper
Molybdenum
Oats are gluten-free, but oat flour and rolled oats may be processed on machines that are also used for wheat.
There is no such thing as GMO oats and likely never will be. There are so few oat farmers and oats grow so well, that Monsanto or other companies will not likely pursue genetic testing for oats.
Top Tips
Buy organic
Get gluten-free
Batch cook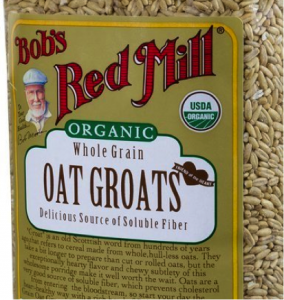 Have you ever noticed how much better steel cut oats taste than rolled oats? The difference is because when oats are rolled, the natural flavor oils oxidize. This same problem is true for all processed grains and is why whole grains are completely different.
If you haven't' tried whole oats, they are even better than steel cut. You can get them bulk in some health food grocery stores, or you can get them from Amazon. They're also called oat groats.
Here's my recipe for batch cooked whole oats.
Ingredients:
1 cup organic whole oats, rinsed
4 cups purified water
2 tbsp Ceylon cinnamon (important not to use the more common cassia cinnamon)
1/4 cup organic raisins
1-ounce organic almonds (20-30 almonds)
Directions:
Add all ingredients in a 1.5 – 2-quart saucepan
Bring to simmer
Cover and simmer on lowest setting for 60 minutes
Let cool, divide into 4 servings, and refrigerate