'Olive' the Other Reindeer.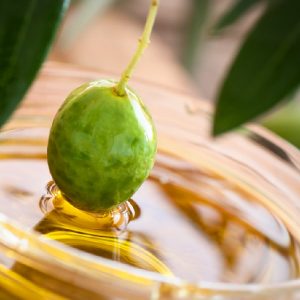 Dr. C has spoken highly of the Olive Oil Hunter for quite awhile now because he sources REAL olive oil.  which is getting harder and harder to find.
In our home, we use olive oil almost every single day. We are members and buy 3 large bottles from the Olive Oil Hunter every quarter.
The reason I'm sharing this is because olive oil is wonderful on so many foods! It's an oil my hubby suggest for daily internal use – unlike coconut oil.
Plus we have been making homemade bread every week and I LOVE dipping it in olive oil and fresh herbs. It is my new favorite sport. Seriously, eating fresh bread beats watching football any day!
We started making bread as a way to give our son healthier options for his school lunches because he likes to bring something healthy from home, but doesn't want leftovers or something he has to eat with utensils. (Hey, he's a boy, and you have to pick your battles, right? I'm just thankful he wants to eat healthy)
Anyway, it led into me slowly reintroducing whole-grain gluten back into my diet (and not dying, bloating or freaking out-yay!). And now my tummy can tolerate our homemade bread a few times a week. If you have celiac disease, you shouldn't have any. But if you don't, you may be able to slowly reintroduce it back into your diet like I've done.
And it's perfect with a little bit of olive oil. You can send it to your friends for $1 for the first bottle HERE.
SHOP OLIVE OIL