Stylish Wearables That Inspire You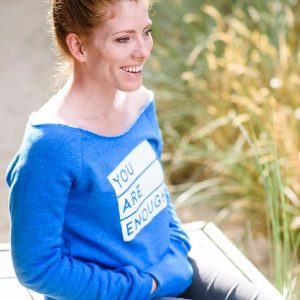 I believe that you are important and you matter (and sometimes you need to hear it). Inspirational quotes are great, but unless you see them, you tend to forget them, right?
My friend Lacy started a clothing line that has positive messages like "you matter" after her own personal medical crisis because she wanted to surround herself with positivity – in all aspects. Regardless of what is going on in your life, it's nice to have a little positive reminder….and these are especially when you are working out. Because Dr. C likes to workout everyday, (but I don't) so I need all the positivity and encouragement I can get. 🙂
The blue "you are enough" sweatshirt is my favorite. And it's soooo soft. Especially on the days I don't work out, it reminds me that I should. What will you wear your for?
She is giving away 3 items. And you can get 15% off your entire order (automatically taken off the total on the checkout page) when you use this link:
SHOP MATTER APPAREL