An Experience You'll Never Forget.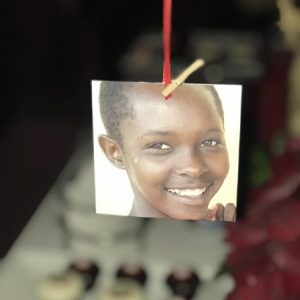 We've taken the kids on volunteer vacations since our youngest was 7 years old. We've volunteered in Costa Rica and Thailand. Next, I'm excited to volunteer in Uganda next year!
Did you know "No one is more vulnerable than an uneducated girl living in poverty?
She is at risk for dropping out of school early, sexual violence, forced child marriage, early pregnancy, complications during childbirth, and contracting HIV/AIDS. If she survives, she will raise her children in poverty and they, too, will face the same obstacles."
"In central Uganda where we (Just Like My Child) work, nearly 50% of girls drop out of school early because families often can't afford the school fees after 6th grade."
Just Like My Child serves young girls through a program called Girl Power Project. And they offer opportunities for YOU to go to Uganda and volunteer directly with the girls. Would love to have you join me and make a difference to these young women because I'm going to help in Uganda in November 2018!
*Note: this link is for THIS year's trip, but you can still apply and submit for next year's trip using the same form.
LEARN MORE AND JOIN